The Rental Experts.....
Estate Agent in Dungannon
2nd October 2018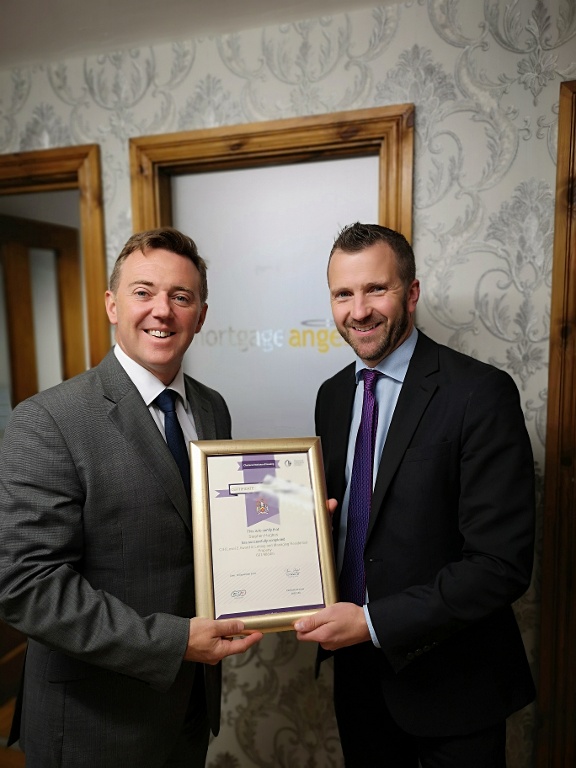 Managing Director Rodney McKirgan was pleased to present our Sales & Lettings Manager, Stephen Hughes, with his latest Qualification Certificate.
Stephen endured the rush hour traffic to study for his evening course in Bangor South Eastern Regional College this year.
The reward....? Stephen is now fully versed in all aspects of Letting and Managing Residential Property. The Qualification is recognised and issued via the Chartered Institute of Housing.
What this means is that Property Angels would love to have an informal chat with any Landlord who for whatever reason believes we can help them; Problem Tenants, Maximising Income, Time Management.... the list goes on.
Join our growing database of Landlords who have handed the reigns over leaving them more time and less stress.